Shopping Basket
Your Basket is Empty
There was an error with PayPal
Click here to try again
Thank you for your business!
You should receive an order confirmation from Paypal shortly.
Exit Shopping Basket
With existing project orders, materials order lead times, supplier and trades Christmas close downs, we are taking orders for 2014 delivery as of 15th November 2013. 
 Building Kit orders received from 15th November 2013 will be received late January/early February 2014. 
Gippsland Garages & Sheds will be closing for Christmas from Friday 20th December and reopen on Monday 6th January 2014. Leading up to the end of the year we are excited to be relocating to our new site in Wonthaggi. We intend to have minimum disruption during the move, however, like all projects the recent inclement weather has had some impact on milestone dates for the move. Further detail will be announced here soon. As part of the site move, our land line phone network will be down over the weekend 16 November & operational from PM Monday 18th November 2013 (email
[email protected]
& mobile phone 0433 902 969 remain) Thank you to our existing customers for their understanding during the transition, and we look forward to servicing new projects from our new site. Updates will be posted here and under the NEWS section home page.......
 Inclement weather.
The winter weather is now in full season. While production of our building kits is not affected by inclement weather (20-25 work days from date of order), poor weather does have a realistic impact on an overall project lead time of a garage or shed project. In certain sites, project lead times during the winter months need to include & allow time to establish all weather drive ways, concrete works, and other site preparation that may be affected by heavy/wet ground conditions. Heavy equipment is required to perform these works, and in some circumstances, wet conditions limit the access of heavy machinery, some sites become inaccessible until dryer months.
Strong winds and rain also cause delays on the construction side of the business. Windy and wet building sites cause risk of damage to materials & equipment.
The inconvenience to customers and frustration of a delay is understandable. Our objective is always to complete a project as soon as possible however, performing the installation in safe work conditions to OH&S compliance will always remain priority. 
Contact us with your site details to discuss the project lead times for your project during winter months.
Steel Price Increase - September 2012
We have received preliminary information regarding a pending Steel price rise.
 It appears to be due at the end of September 2012 and will impact on a range of materials, including Colorbond and Zincalume cladding, and steel framing products.
Ultimately, this means despite the weather, the best time to move forward with your project is now.
Contact us to discuss your proposed garage or shed design for a no obligation quote.
From Plans to Completion.
Gippsland Garages & Sheds.
Wonthaggi.
In my own experience, one of the most annoying (purchase) experiences you can have is when you pay for a product or service that, once you get to use or operate it, is not what you expected, or thought you were getting. It happens in many businesses, & can often be due to a failure of the salesperson to clarify a simple question, or highlight certain features of a product to a potential client or customer.
The oversight may be an unintentional, unskilled or amateur mistake on behalf of the salesperson.
Alternatively, it may be part of deliberate strategy to get a sale...at any cost. ie, with no concern with the clients needs or concerns once the customer is paid up and  'over the line'.
The impact of not having a clear understanding on what a client is getting for their money when it comes to a significant purchase like a garage or shed is amplified significantly. Consider that many steel garages and shed projects can require budgets from $3,500 to $25,000.
This value purchase is often the third highest value purchase a consumer will outlay, behind a house and motor vehicle.
What is the difference between us and the competition when it comes to clarity on deciding on which steel building is right for our client?
We take the time to determine what the clients requirements are in regard to the scale of the building. We have a custom size option (off our benchmark design software) to provide buildings with size change options down to 1mm. This allows us unmatched flexibility in design & size to perfectly match a clients ideas with their available proposed build site land.
We offer a Preliminary Permit Compliance Check. Combining our plans and drawings with some simple owner provided detail, we can perform a Precheck to validate if the proposed new steel garage or shed will comply with local building, planning and authority regulations. This ensures a 'no surprises' outcome for our clients. These checks are provided at no up front cost to assist us in understanding from the outset where a building can or cannot be installed.
Trust is not something easily won in any business and the garage and shed industry has unfortunately attracted many less than desirable operators. Operators who are ineffective business people with poor customer service skills, business owners with minimal or incompetent finance, transport, planning and logistics ability.  Garage and Shed retailers with little to no regard when it comes to knowledge of Building and Plumbing Industry Commission regulation and obligations.
For this reason, despite having over 20 years of direct Steel Garages and Sheds industry experience, In 2007 I (proudly) become a Registered Building Practitioner and Licensed Plumber in class 10A buildings. I also have Certification in Materials Planning, Logistics and Transport.
Do these qualifications have advantages to the consumer?
Putting it another way: Would you allow the service, maintenance and repair of a brand new car be performed by a back yard, unqualified mechanic?
 Would you risk allowing an unqualified installer build you a steel garage project that, budget wise, could be the third largest capitol spend you ever do?
The unique formal and specialized qualifications that I have are not seen inany other local Garage &Shed competitor.
Our objective is simple. Offer a highest quality product, with informed, formally qualified services and support, at competitive pricing. We welcome any feedback, suggestions, requests or ideas to continually improve, from Plans to Completion at Gippsland Garages & Sheds SIDACH Wonthaggi.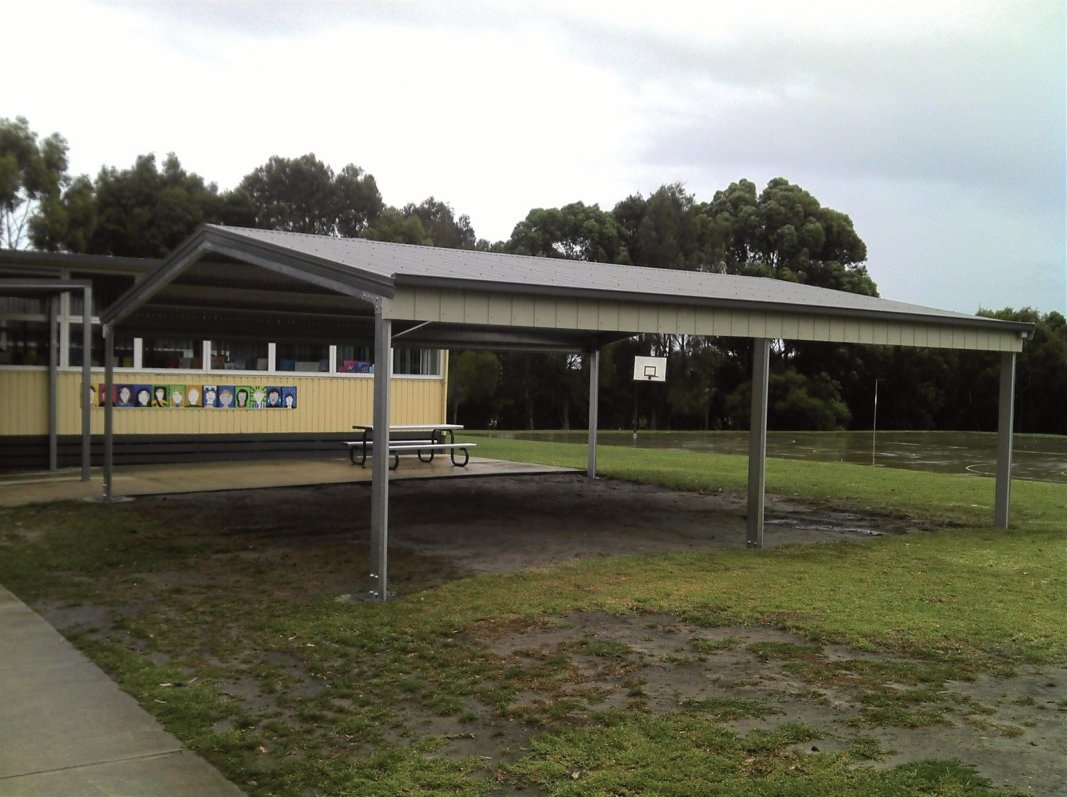 /